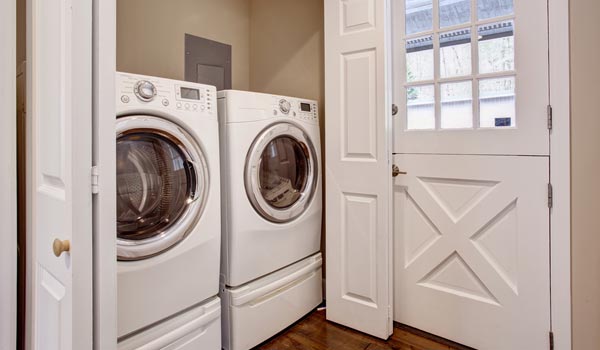 You rely on your dryer to sufficiently dry your clothes, remove wrinkles and freshen up your laundry. In order to maintain the integrity of your dryer, it's important to regularly clean the dryer vent. While cleaning out your dryer seems like a simple task it can be a complicated process that should be left to the professionals.
Since 2002, Squeeky Clean Windows & Janitorial has been providing Bakersfield, Taft, Tehachapi, Delano, and Shafter, CA area with exceptional dryer vent cleaning. We know just how to remove all the build-up in your clogged dryer vent. With years of experience under our belt, we are the best place to call for all of your dryer vent cleaning services.
When you have a clogged dryer vent it creates a plethora of problems. Along with creating problems with your dryer, it can also be a potential safety hazard. A clogged dryer vent can also create a variety of issues because it can build up lint causing it to have excess material blocking your vent. When you have a company like Squeeky Clean Windows & Janitorial that you can count on it makes cleaning your dryer vent that much easier.
With our dryer vent cleaning services, you know that you'll have your dryer vent adequately cleaned and ready for use in no time. You shouldn't have to let a clogged dryer vent prevent you from using your dryer. A dryer is made to make your life more convenient not complicated. Next time you notice that your dryer vent isn't working the way it used to give us a call. We know exactly how to address any dryer vent cleaning services you may need in the most efficient manner possible.
Squeeky Clean Windows & Janitorial wants to take care of all your dryer vent cleaning services so you won't have to. Don't risk damaging your dryer vent by attempting to clean it on your own, just leave it to the professionals. When you count on us for your dryer vent cleaning services, you can guarantee you'll be a satisfied customer. Let us help you next time you need your dryer vent cleaned out. And if you're in need of other cleaning services, including janitorial work or pressure washing, contact us today!